TimberSeal of Valparaiso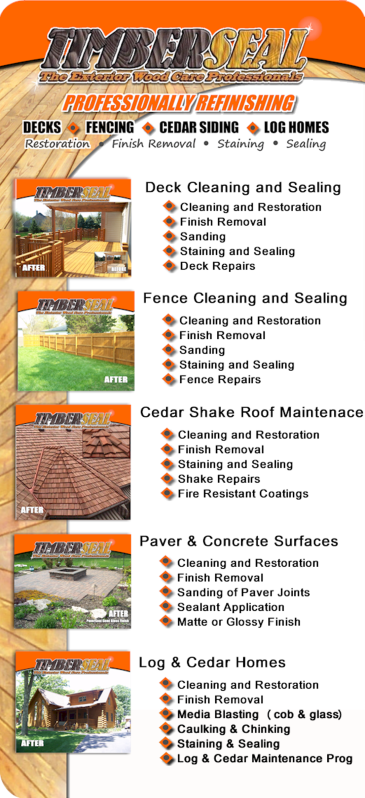 TimberSeal, LLC provides exterior wood restoration and refinishing services for exterior decks, fencing, cedar siding and log home structures throughout Northwest Indiana. In addition we provide exterior housewashing, concrete cleaning and residential and commercial pressure washing services.
Contact us today at (219) 548-2670 or visit us online at www.TimberSeal.net for more information.